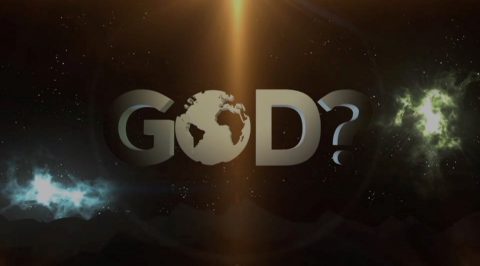 starts friday, september 21 at 7pm                                                                                       290 warren avenue w, penticton
PREPARE YOURSELF FOR A PHENOMENAL SPIRITUAL JOURNEY!
In 12 presentations, David Asscherick unravels the mystery and questions about God. Using contemporary events and writings, he explains simply and logically topics such as: the importance of church, the relevance of the Bible, and the role God plays in our lives. Asscherick tackles questions that have plagued theorists for centuries, with arguments that are based not only on faith, but also on a rational interpretation of the Bible and life.
New topic each night at 7pm.
September 21
WHAT IS THE BIBLE?
The most translated book in the world, the Bible, continues to be an enigma to many. Asscherick takes a fascinating look at the foundation of Christian faith.
September 22
WHO IS GOD?
Because no one has seen Him, God's nature has been misunderstood.  Asscherick helps you discover what the Bible says about God and who He is.
September 23
DOES GOD EXIST?
Many noteworthy atheists are adamant that there is no proof of God. Asscherick points to evidence of God and reasons to believe in Him.
September 28
WHO WAS RIGHT?
"Survival of the fittest" pushes morality aside as an illusion. Yet morality is at the core of Jesus' teachings. Asscherick asks, "Who's right? Jesus or Darwin?"
September 29
WHY DO CHILDREN SUFFER?
How can a powerful God exist when innocent children suffer? Using his "Table of Truth", Asscherick seeks to solve the problem posed by the existence of pain.
September 30
IS THERE JUSTICE ON EARTH?
The pain in life often has us seeking justice. Asscherick explains that there is justice on earth and how it can be appreciated by seeking a greater justice that is to come.
October 5
WHO KILLED JESUS?
Many struggle to accept Jesus as anything more than a historical figure. Asscherick confirms Jesus as both a religious leader and the saviour of this world.
October 6
DOES GOD HAVE TIME?
Celebrities and CEOs are often too busy for others. Asscherick points to a God who not only has time for us, but who also yearns to be with us all the time.
October 7
WHAT IS THE DEAL WITH CHURCH?
Church can be off-putting to many. Asscherick tackles the flaw that makes church unappealing and how this problem can be turned around.
October 12
WHAT HAPPENS AFTER DEATH?
Is it a bright light, a long tunnel, final darkness, a new life? Asscherick brings to the forefront all that the Bible has to say about what happens after death.     
October 13
WHAT IS HELL?
Hell is the most tragically misunderstood teaching of Scripture, focusing on what can neither be proven nor experienced. Asscherick unwraps the biblical concept of hell.
October 14
GETTING A NEW START
What happens after you have a good understanding of God and the Bible? Asscherick offers an exciting launching ground for beginning the rest of your life.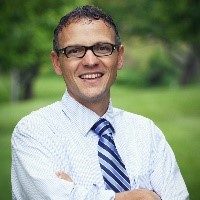 ABOUT THE SPEAKER
David Asscherick - A former punk rocker and atheist turned Christian, now a captivating world-wide speaker, pastor, and co-founder of ARISE and Light Bearer Ministries. Currently pastoring in Australia.