Weekly Bible Study
Every 2nd & 4th Thursday, 10:30am
Starting "Women in the Bible and Me" on Thursday, February 9. All ladies are welcome to attend!
Runs until May 25.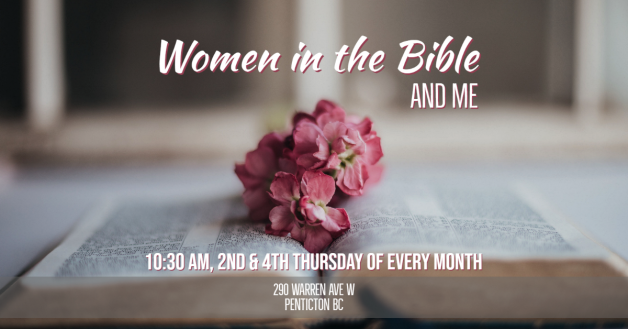 ---
Upcoming Events
Thursday, May 25, 10:30am: Picnic at Sun-Oka Beach
This will be our last study before our summer break. We will meet under the trees at the beach to study Lydia, and then finish off our time with a potluck.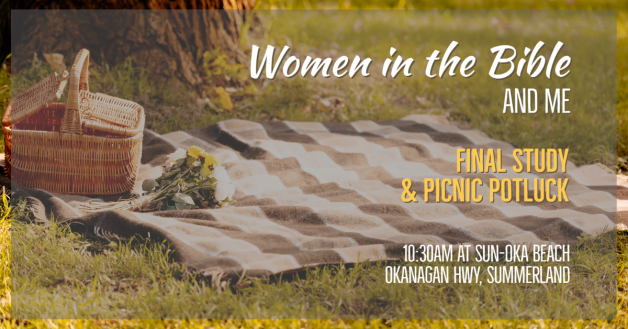 *NEW DATE*
Sunday, June 25, 2:30pm: Spring Time Tea Potluck
Come for a High Tea potluck at Phylis and Sandy's! Bring your favourite tea cup and a story as to why it is your favourite. This is a chance to dress up in your favourite spring time dress and hat. There will be a prize for the best decorated hat, so have some fun with it!